Home
›
Products
›
Af-campus-france-visa-interview-level-b1-b2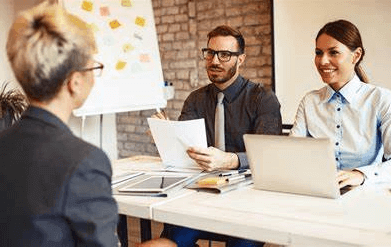 CAMPUS FRANCE VISA INTERVIEW - LEVEL B1/B2
850.00¥
Approx $127.00
USD
Description:
面签预备工坊 – B1/B2 水平
已经拿到了大学录取通知书,现在要开始准备面签了吗?
面签预备工坊为您全面讲解面签知识和面签流程,老师会根据每一位学员的情况给出相应的建议,帮助您树立正确的态度,避免出现常见错误,帮助您准备条理清晰有说服力的学习计划和工作计划。
课堂上您也会了解到未来法国生活中可能遇到的状况。课程还包括30分钟的一对一模拟面试,及个人化建议。

CAMPUS FRANCE VISA INTERVIEW - LEVEL B1/B2
You successfully passed all necessary steps to enroll in a French university, and now comes the time for your Campus France Visa interview? Our expertise and perfect knowledge of student visa procedures will help you to successfully get through this important and daunting final step.
Our workshop, adjusted to each participant's profile and project, aims at giving you a complete knowledge on how the visa interview is conducted. It will prepare you to adopt the right attitude, skillfully avoid frequent faults and traps and achieve a clear and convincing presentation of both your academic and career projects.
The course will also provide you with important information about your future life in France and includes a 30-minute simulated private interview as well as one-to-one counselling.