Loan conditions
Only Alliance Française members are allowed to borrow resources.


Individual
Family

Duration of the loan
Number of Books, Magazines
and Comic books

3



3 per person


3 weeks
Number of CDs or DVDs

2



2


3 weeks
You may renew your loans a maximum of 2 times except new items. Loan renewal can be done by phone (0571-8808-2526) or by email info.hangzhou@afchine.org.
Fines are charged on items returned or renewed after their due date (5 RMB per overdue item each day). A replacement fee is charged for lost or damaged items or you may opt to buy an exact replacement.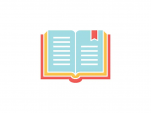 Book donations
You've got books, DVD's, CD's at home and you don't know what to do with it?
Our library welcomes donations of items in good condition. Contact us or come with your books, we may be interested!